email: chiara.renso [at] isti.cnr.it
c/o
HPCLAB
-
ISTI
CNR
Via Moruzzi 1,
56100 Pisa, Italy
Research Activity
Chiara Renso is a researcher at the ISTI Institute of CNR, the largest CNR institute involved in ICT Research. She has been ``capo commessa'' of CNR for the ``commessa'' KDD from 2008 to 2014. Her main research interests are in the area of mobility data mining, machine learning for mobility data, semantic enrichment of trajectory data. The focus is addressing interesting, often yet unsolved problems, related to the enrich, represent, analyse semantic rich trajectory data for several applications fields including specifically tourism and traffic management. He has published more than 100 papers on these topics on peer-reviewed journals, books, and proceedings of international workshops/conferences. He participated into several activities in several European and national projects. She was the project coordinator of a FP7-MarieCurie-IRSES project named SEEK and the coordinator of an international bilateral project CNR-CNPQ (Brazil) from 2012 to 2014. She is currently the project coordinator of the H2020-MSCA-RISE project called MASTER on multiple aspects trajectories management and analysis. She is expert evaluator for the H2020 program of the European Commission.
Keywords: Semantic Trajectories, mobility data mining, tourism recommendation, semantic enrichment of mobility data, machine learning.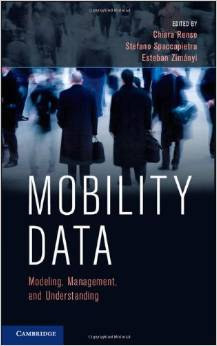 Projects
From March 2012 to August 2015 she has been scientific coordinator of the FP7 Marie Curie IRSES (Semantic Enrichment of Trajectory knowledge Discovery) between Europe (CNR, University of Venice, University of Pireaus), Brazil (Federal University of Santa Catarina, Federal University of Ceara', Federal University of Pernambuco, Pontificial University of Rio del Janiero) and Canada (Univerity of New Brunwick).
From March 2018 she is coordinator of EU-funded H2020-MSCA-RISE-2017 project called MASTER GA 77695 with Europe (CNR, Univerity of Venice, University of Piraeus, Harokopio Univerity, University of Versailles, Municipality of Santorini), Brazil (Federal University of Santa Catarina, Federal University of Ceara', Pontificial University of Rio del Janeiro) and Canada (Dalhouise University). MASTER web site: http://www.master-project-h2020.eu